Airport Marco Polo Tessera, Venice
Cozy and comfortable, just 1 km from Marco Polo Airport, the Venice Resort offer:
outside poll,
conference and meeting room,
free wi-fi,
complimentary buffet breakfast,
shuttle service, (for fee) on request,
bicycles
free parking space.
Divided into three different "farmhouses", all renovated, our Resort is located in Tessera, a town in the province of Venice, where Venice Marco Polo International Airport is located.
From here, there are hundreds of daily flights to the main national and international destinations, with the largest airlines (Alitalia, Lufthansa, Air France, Emirates, British Airways, American Airlines) and with the main Lowcost (Easyjet, Ryanair, Volotea, Norwegian, Vueling). In all there are more than 50!
The destinations are more than 100, with the entry in May 2018 of a new destination: CHICAGO!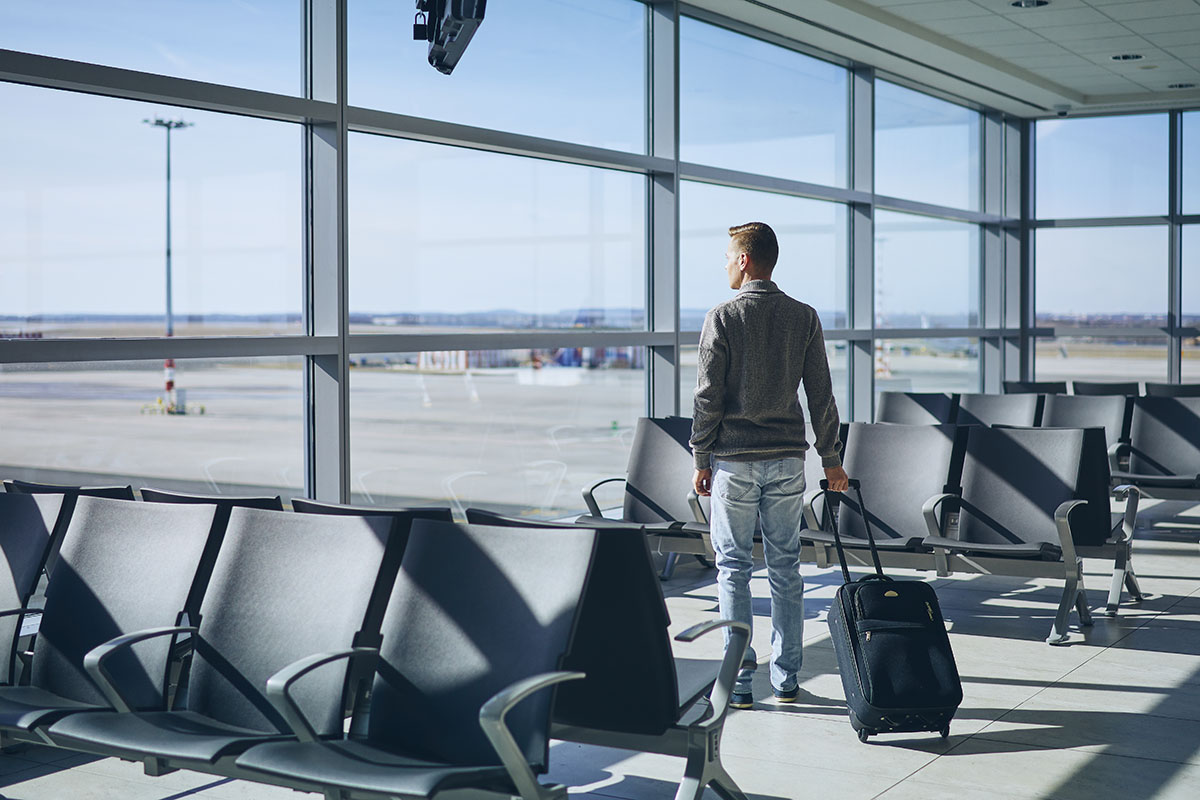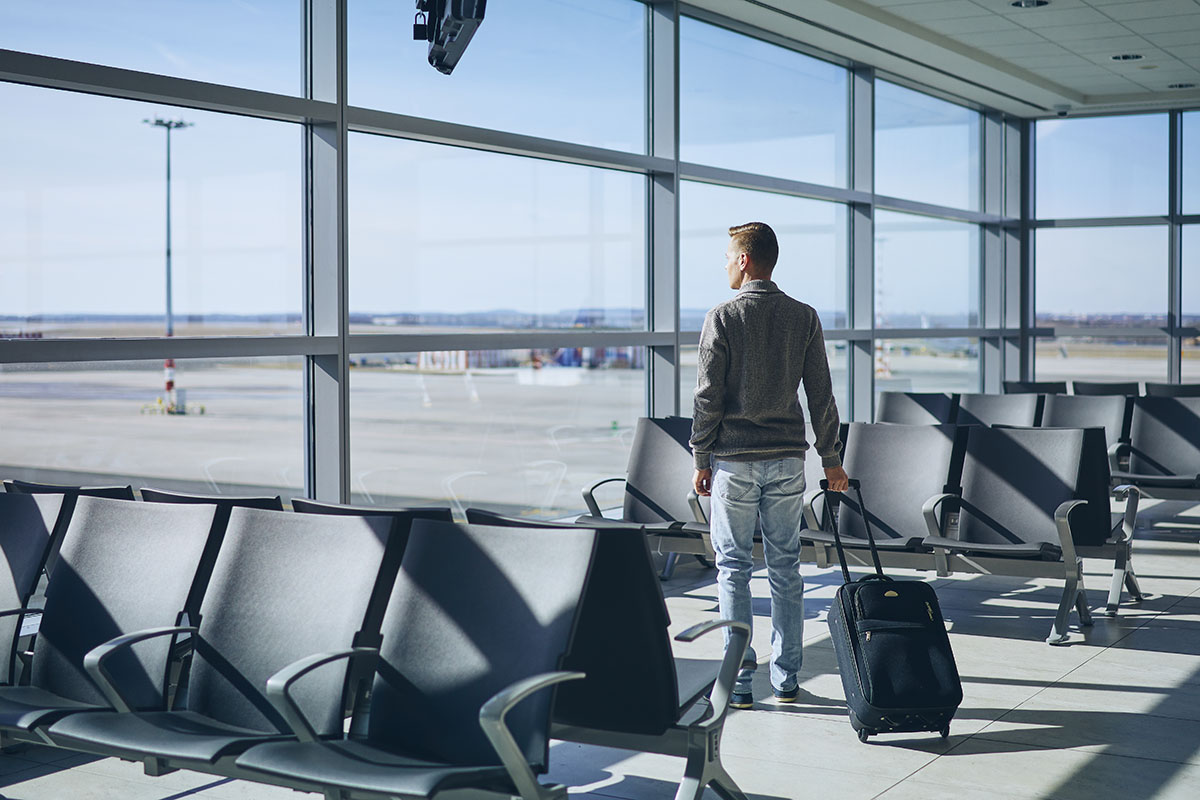 The Venice Airport has seen to pass in 2017 almost 10 million passengers, bringing itself to the third place in Italy like intercontinental transit Airport. Also in 2017, exactly on 30 November, it was "awarded" by the Chinese Ministry of Tourism with the certificate "Welcome Chinese" for the quality of services dedicated to Chinese travelers.
The following services are available at Marco Polo Airport:
lost and found office,
complaints office,
wi-fi,
left-luggage,
first-aid emergency room,
currency exchange,
postal service,
VIP rooms,
bar,
restaurants
shops of all kinds.
Once you land at the airport you can choose to reach our hotel by taxi (24 hours service), by bus n. 5 (business hours, only 1 stop – see map below) or by the shuttle that you will have requested at the time of booking. 
From the airport also depart the motoscafo Alilaguna (approximately 1 hour), the public bus number 5 (20 minutes) and water taxis to visit the city center.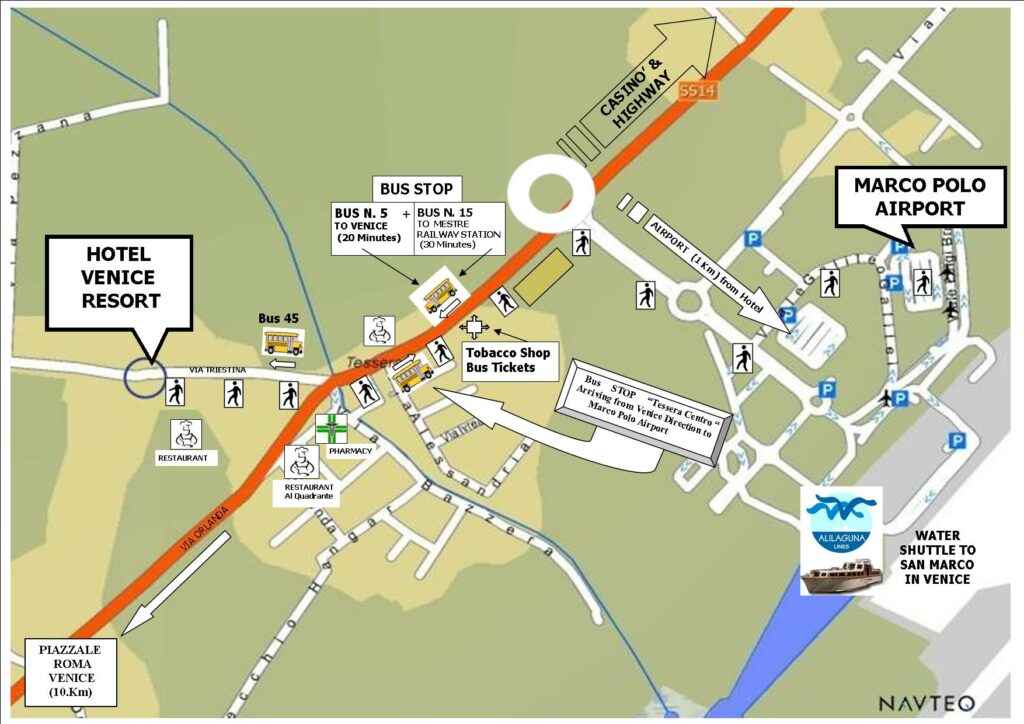 Please do not hesitate to contact us for any further information.
Find out more about Arrivals and Departures at Venice Marco Polo Airport

You might also be interested in…