Breakfast is one of the most important moments of the day
especially for guests of our hotel in the Venice Airport area who have to catch an early flight, or for those who have to start a busy working day, but also for the luckier ones who will spend the day in Venice as tourists.
Close to Venice Airport and the gaming halls of Venice Casino Ca' Noghera, the Venice Resort offers the following services included in the rates:
outdoor swimming pool,
free wi-fi,
bicycles,
bar and breakfast room,
meeting room,
garden and
free private parking.
Newspapers and magazines are available for your relaxation. If you need it, we can also provide currency exchange and luggage storage, and if you are travelling with your four-legged friends, they are welcome!
Buffet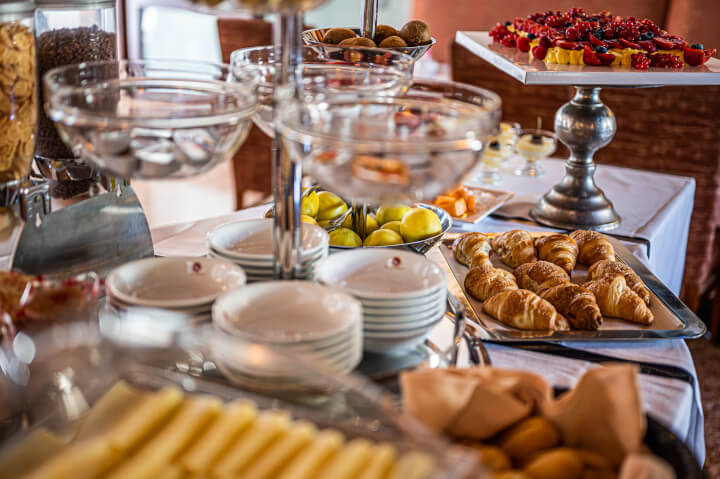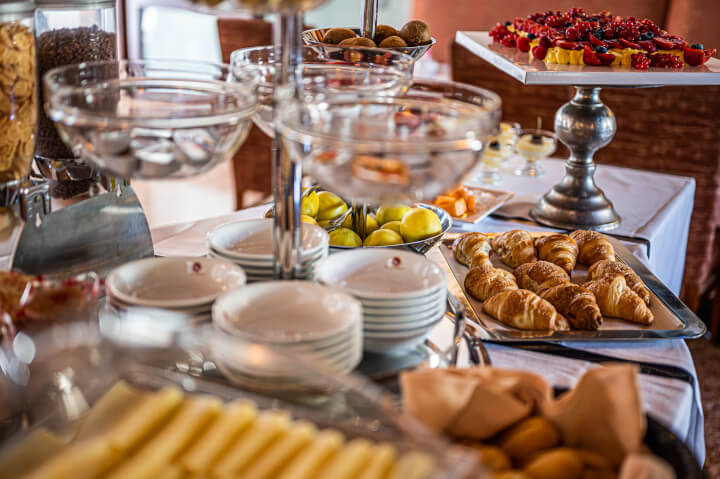 For our customers, we offer a breakfast with:
cakes, croissants, cakes, cereals, fresh fruit and fruit in syrup, jams,
salted with cold cuts, cheese, eggs, fresh bread and toast,
fresh with juices, milk, yogurt and juices.
The breakfast room is on the ground floor, with windows overlooking the garden; a bright, warm, with exposed beams, comfortable, with a TV from where to follow news and insights.
Hot drinks such as coffee, cappuccino, tea, chocolate are prepared expressly at the bar. And if you have specific needs related to intolerance or allergies communicate it at the time of booking or on your arrival, so we can satisfy you in the best way.
Often our customers have a flight very early in the morning: for them we can prepare breakfast in advance, so that they can face the journey in the best way.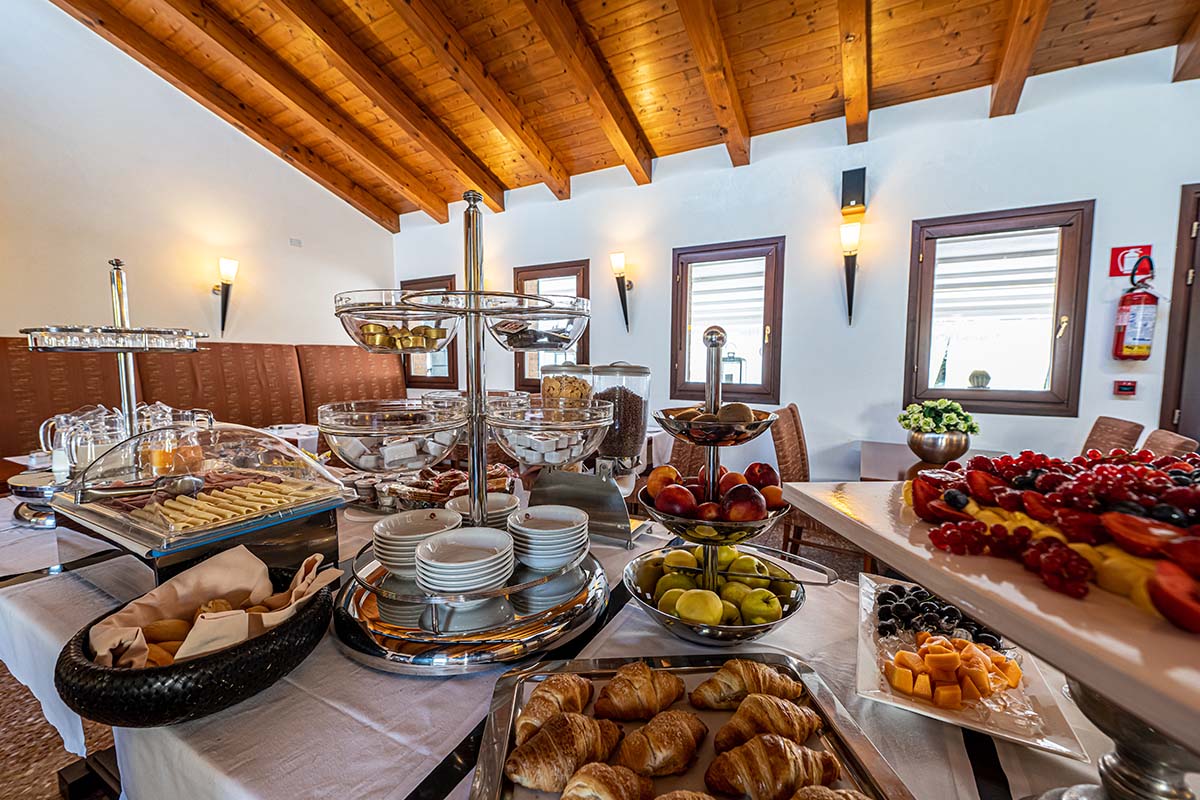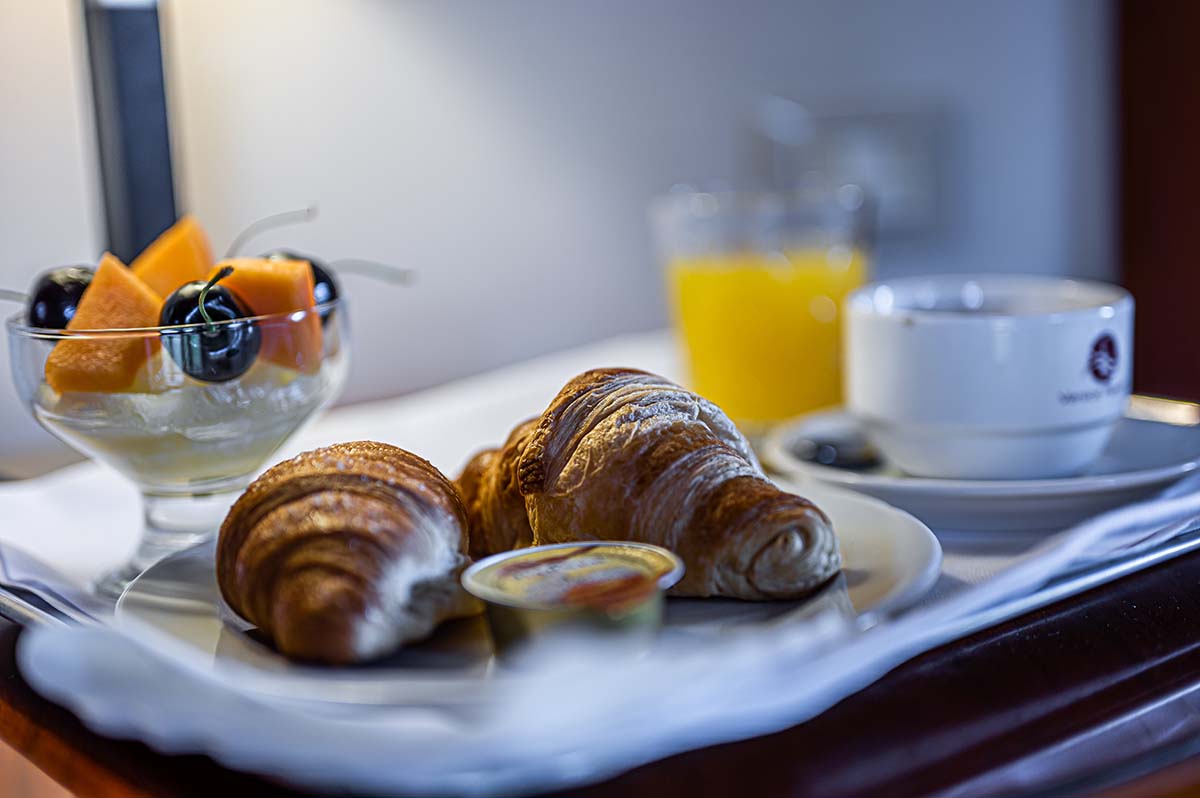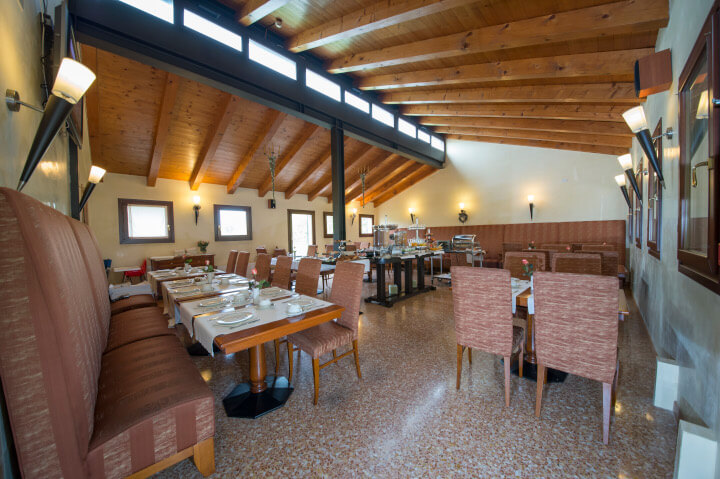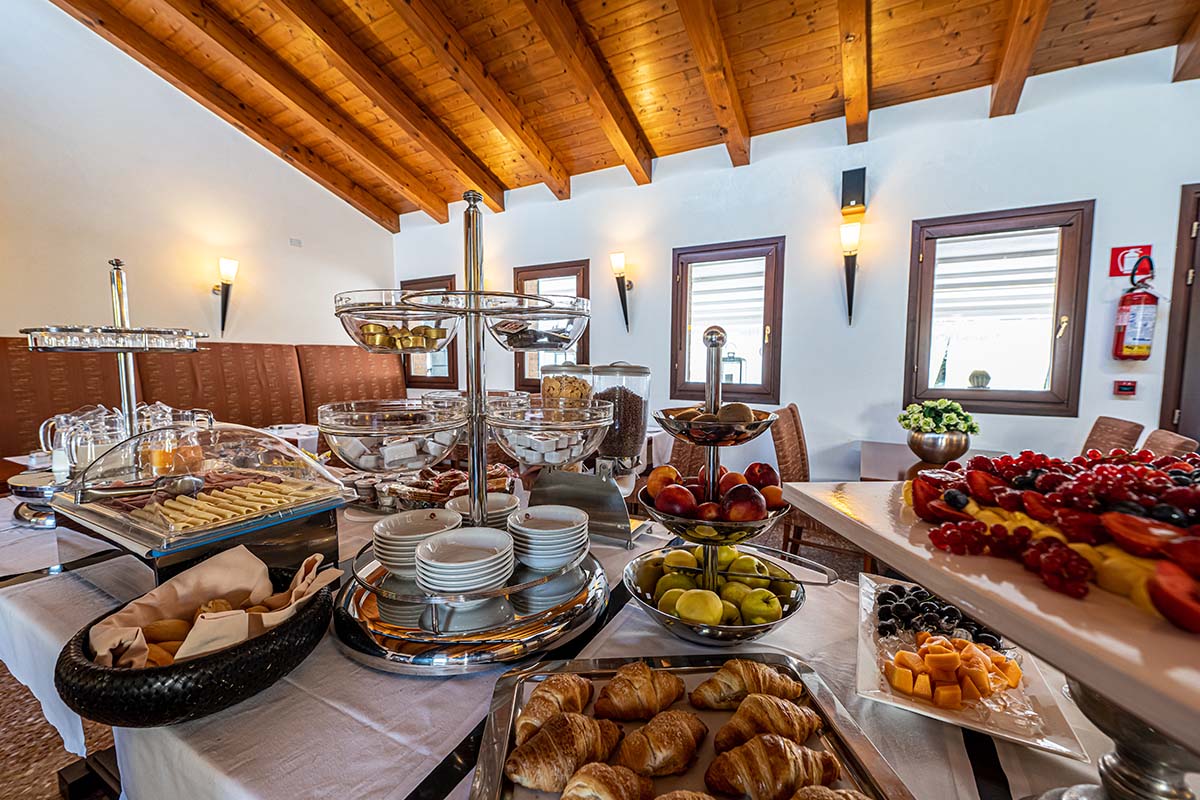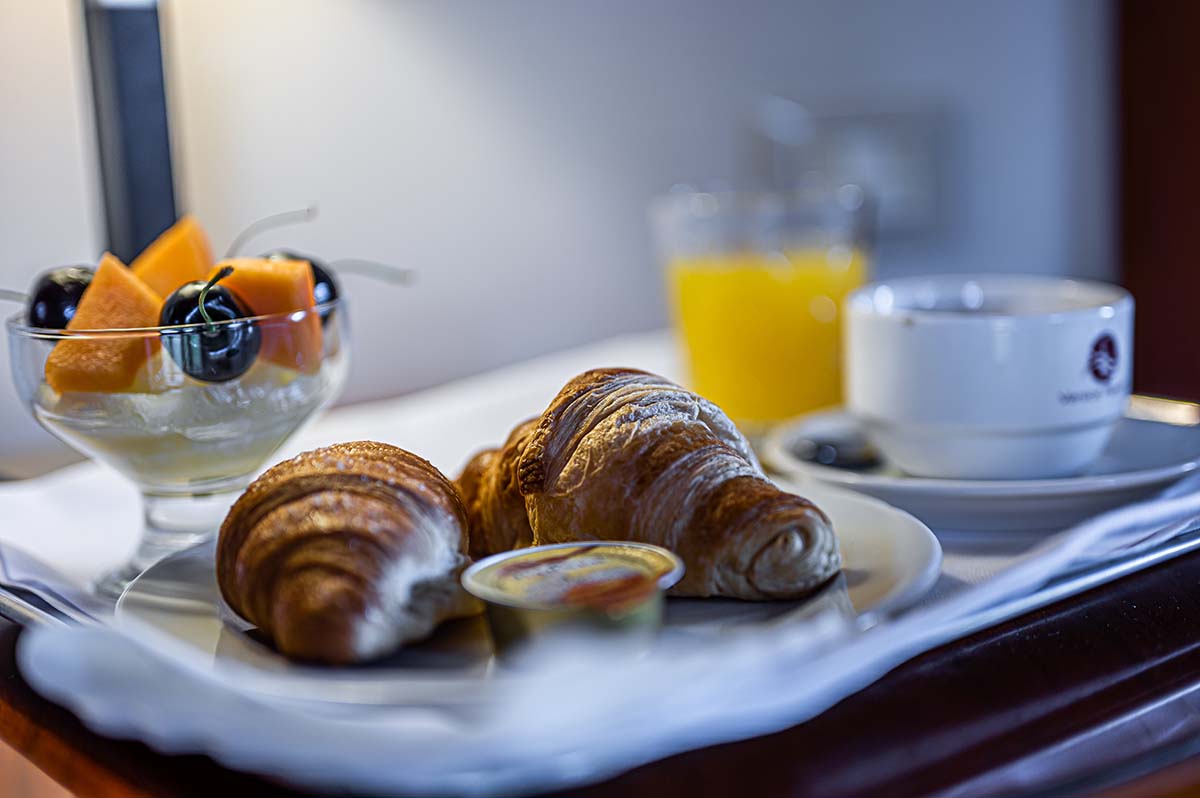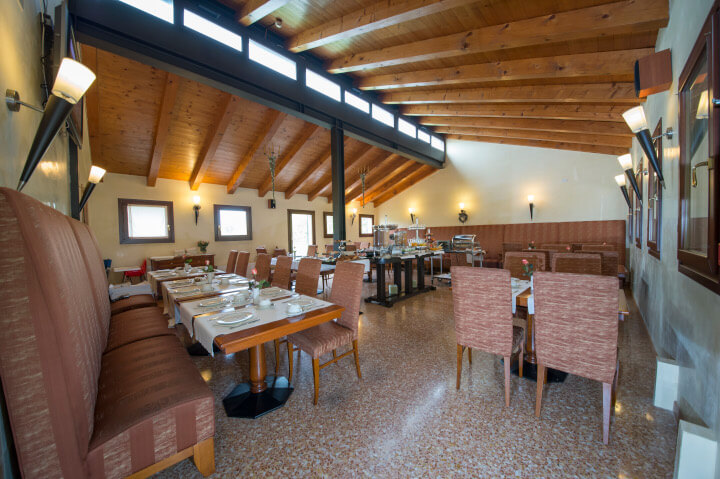 Our hotel does not have a restaurant but, to our customers who want to try the specialties of Venetian and Venetian cuisine, we offer a good choice of restaurants and trattorias in the immediate area.
If you are looking for a 4-star Tessera hotel, immersed in the quiet of a large garden, just 1 km from Venice Marco Polo Airport, the Venice Resort is the ideal choice, also for the excellent value for money.
You might also be interested in…