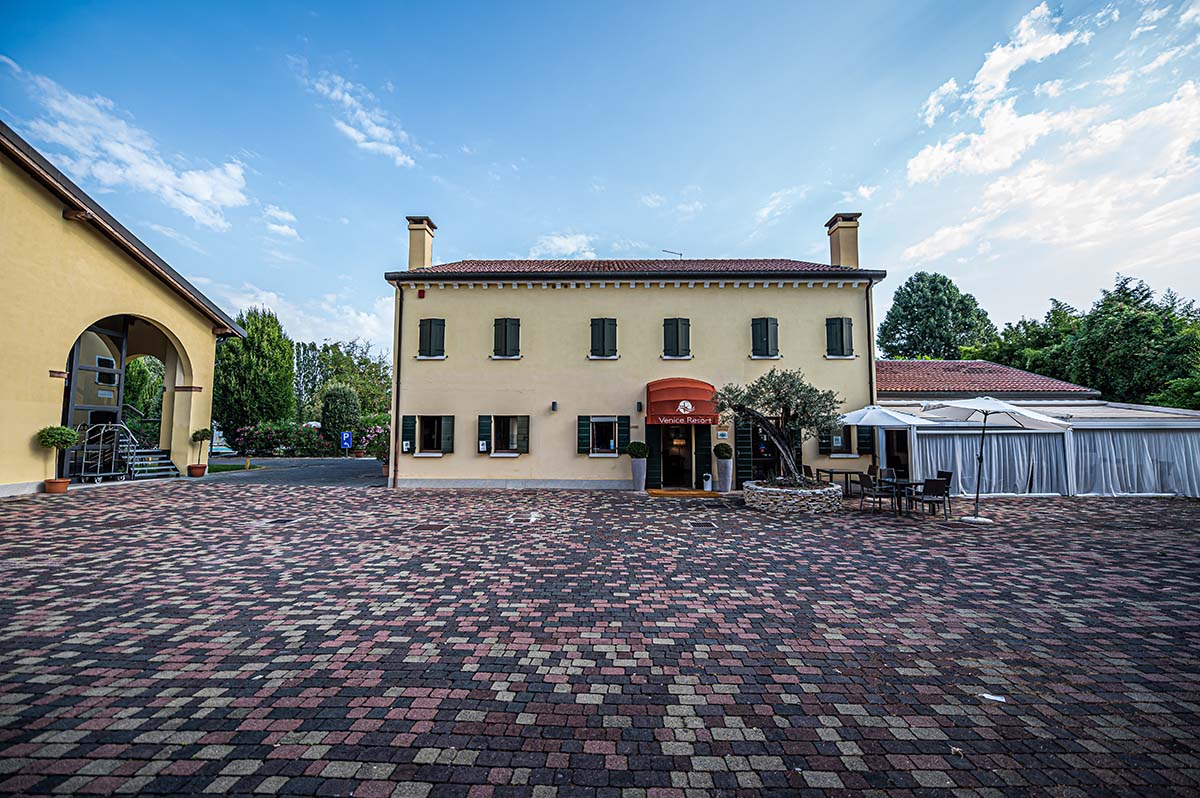 Hotel in Venice for disabled
Hotel close to Venice for disabled
We guarantee maximum comfort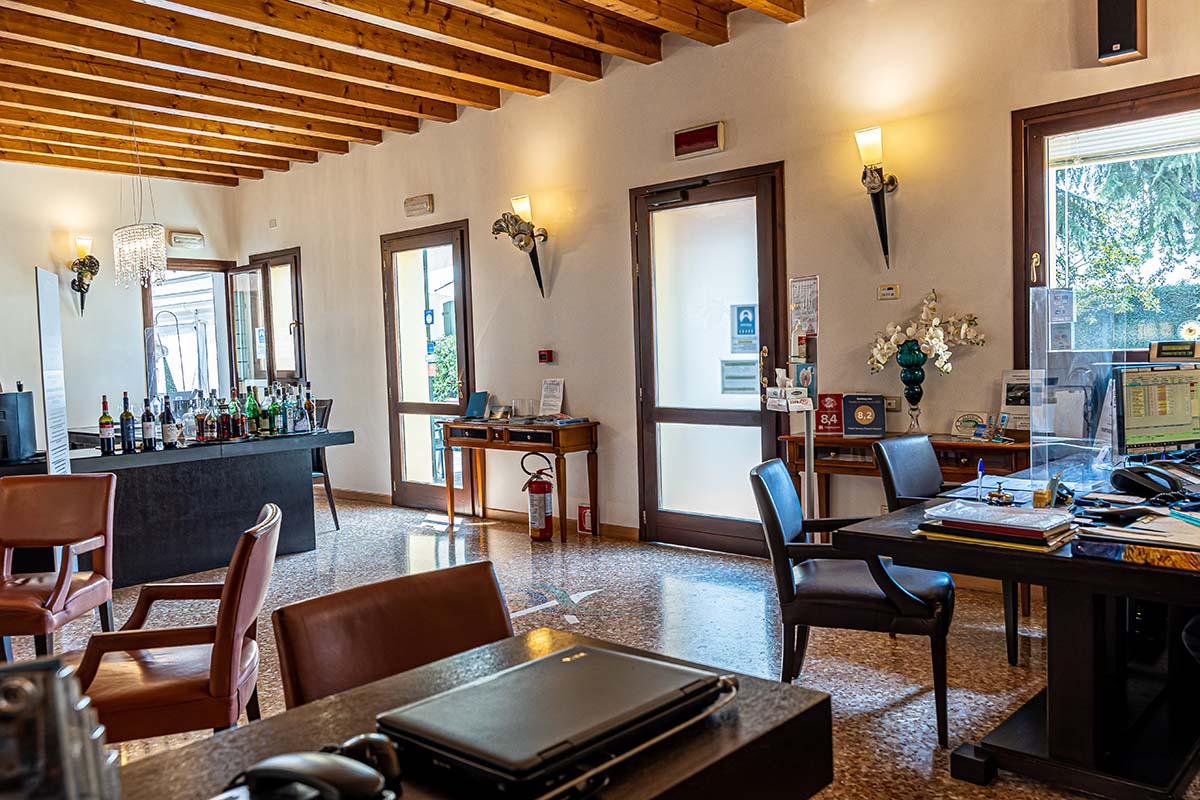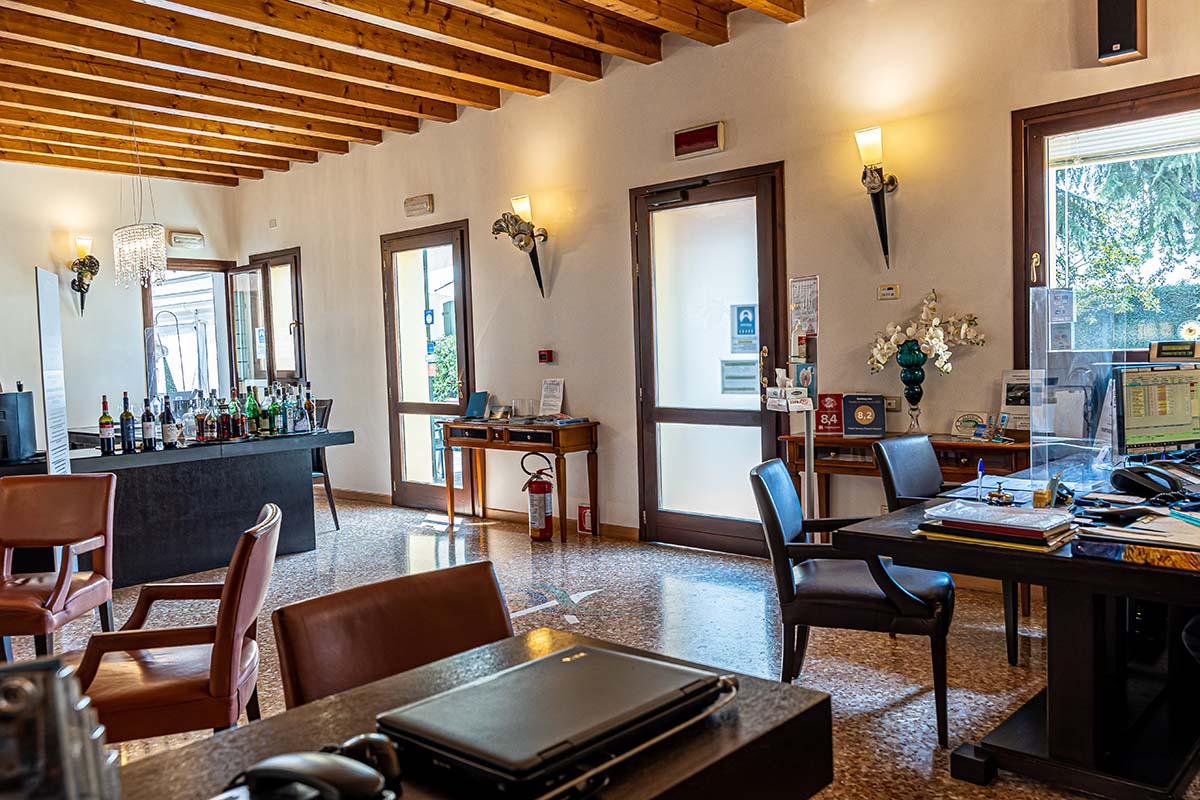 Strategically located and just one kilometre from Venice Airport, the Venice Resort is an excellent solution for a short and long stays.
Ours Resort is placed near the Marco Polo Airport in Venice, and is distinguish by:
Its particular structure, of farmhouse in the middle of the green,
the size of the rooms (some of which on the ground floor, overlooking a beautiful porch),
the garden,
the beautiful veranda and
Outdoor pool.
These are some of the reasons why our hotel also responds to the needs of the disabled, trying to ensure maximum comfort.
The Venice Resort has comfortable rooms equipped with every comfort, such as:
telephone,
free WiFi,
air conditioning,
minibar,
safe box and
bathrooms specially designed to facilitate the disabled and make them self-governing in their stay in the room.
Ours is a hotel in Venice near Costa Cruise embarkation (only 20 minutes), where you can rest the night before your departure, waking up at the most convenient time for you, starting with a delicious breakfast.
In addition, the care and attention to detail allow to fully satisfy customers, even those who choose us as a hotel for families in Venice, who will enjoy their stay no matter what of their mobility conditions or their possible disability
The success of a holiday, or a business trip (remember that ours is also a hotel with a small conference center in Venice), depends heavily on the structure where you decide to stay, but also on the potential of the staff in charge, from the reception and the services able to satisfy even the most complex needs.
All our guests can enjoy a tasty breakfast, prepared with genuine ingredients, as well as lunch or dinner at the nearby restaurants affiliated, so you can delight with the Venice specialties.
Comfortable and well-kept rooms, a very welcoming environment and a strategic location, close to the airport and the main crossroads of the country, offer a mix of services and comfort to ensure a stay of relaxation and convenience..
You might also be interested in…